The Daily Mail warns that "fake activities" will definitely spoil your holiday in Italy through scam touristy attractions.
Are you planning your holidays in Italy? And your destination is Umbria…
WARNING!
The Daily Mail warns that "fake activities" will definitely spoil your holiday in Italy through scam touristy attractions. For example: waiters standing outside restaurants and holding low quality "tourist menus", even written in Chinese, but not in Italian!
Avoid the chaotic touristy destinations and discover unknown places where you can count tourists on the fingers of one hand, not surrounded by a shouting crowd.
Italy has a market of "fake activities" for foreign tourists that produces over 3 billion Euros turnover.  
This money has been stolen from your pockets.
Believe it or not!
The fake activities market in Umbria tops the authentic activities one
Just consider that the 87, 8% of my competitors offers only fake activities!
Maybe you are wondering why they propose low-quality offers. 
It makes no sense.
Planning fake activities is much easier and profitable because you sell low-quality holidays at very high prices.
There you are: visiting a winery similar to an overpriced supermarket where an Italian would never go and buy anything at those prices. 
Or wandering confused among the shelves, together with other tourists perplexed and puzzled like you, without an expert explaining the wines features but… 
The bottle labels are translated into all languages so you can read them yourself!
There's only one bored clerk that wants you to pay the bill and leave quickly because another group of tourists is waiting to enter.
This is not a common custom in Italy!
The true craftsman or the owners of small wineries that produce very few but very high quality wines can't speak English and, sometimes, they can't even use a computer!
If you don't know someone to guide you to their workshops or wineries, you won't find them because they don't put ads on the net!
If you have always considered Italy as pizza, pasta and mandolin…I will guide you to visit that Italy!
You realize you got scammed when, sitting in an Italian restaurant, you are surrounded only by tourists.
Menus are written in English and you can't hear anybody speaking Italian next to you.
All the courses smell and taste the same; you won't find any typical Umbrian dishes but surely you will read… "Spaghetti with meat balls"!
It seems as if you are in an "Italian" restaurant in New York which has nothing to do with the authentic Italian cuisine but only the name!
And you're wondering if you have really come to Italy to have such an awful experience.
This is what I mean by "fake holidays"!
If you only try to ask for "Spaghetti with meat balls" in a typical Umbrian restaurant, the chef comes out of the kitchen holding a pan and screaming: "Shame on you!!!"
In Umbria you can taste pasta with boar sauce, hunted in the woods and then cooked. Or pasta with truffle: our hills are full of it!
It will be funny to go and search for truffles with the truffle hunter and his dog…
…and you will feel really excited when the dog starts to dig and an explosion of truffle smell spreads in the air.
Don't be duped, some 'authentic' touristy attractions might not be as real as they seem.
It takes a lot of time to search and organize authentic and not-conventional experiences.
Nowadays the true local producers are not so many and their job doesn't consist in working as tourism promoters.
You won't find them on TripAdvisor or Airbnb experience.
In our often superficial, hyper-connected world the merits of a vacation are measured by Instagram likes rather than actual impact.
It's perhaps no wonder that the traveler will be looking for a deep shift that lasts long after the physical journey ends.
This is why I want to invite you to discover the "Authentic" Umbria.
Who can let you spend a really Italian holiday better than I can?
I have been living here since I was born!
Most of the tour operators who sell holidays in Umbria state on their websites: "Selected by William, Your Umbrian Expert". 
But … are you completely sure William has ever visited Umbria? Many so-called experts can't even tell you exactly where Umbria is!
Unlike my competitors that recommend a visit to Assisi, Perugia or Spoleto, crowded with tourists from all over the world… 
I will recommend unknown locations. 
Where you can really count "tourists" on the fingers of one hand.
You will wander about the narrow lanes of the small medieval village Monte Santa Maria Tiberina; the lanes are full of colored flowers, so you will smell the scent of these flowers and also of the genuine food coming from the low windows of stone houses.
You won't run into crowds of tourists taking selfies or videos, at most you might meet some cats wandering with you!
In Monte Santa Maria Tiberina there's only one restaurant owned by the same family for over 30 years.
I'm sorry but.. You won't find a menu written in English there!
You will eat only typical Umbrian dishes and taste one of the best pasta with truffle of your life: "le chicche".
Or I will take you to Citerna to walk inside the massive medieval walls as the soldiers who defended this village from enemies' assaults did.
The local producers I will introduce you are "real" people that let you enter their houses and discover their world.
Cesare, your grocer, will show you how he makes salami and ham according to the traditions and secrets his father has taught him and he has been teaching his son.
You will taste his excellent products sitting comfortably in his porch in the middle of the Umbrian countryside.
Dante, the oil producer, will lead you through his magnificent olive grove and, moreover, he will teach you how to taste the extra virgin olive oil and how to recognize low-quality oil.
You will meet him at his house and not in a cold and impersonal industrial mill.
Alberto, the honey producer, will show you the spectacular world of bees and in his garden you will taste all the kinds of honey he produces and his incomparable hazelnut and honey cream.
Cesare, Dante, Alberto agreed to reveal their secrets only to my guests, they work exclusively with me!
They have known me since I was a child, since I did the shopping with my mum at their groceries, and our friendship goes beyond our working partnership.
When I told them I wanted my guests to discover our traditions they agreed with great pleasure.
They know that my clients are selected and really interested in discovering their products.
It's a win win opportunity for both of us:
Your friends will be surprised and you will get lots of likes posting your photo together with Cesare making a ham!
Or the photo of your hands dirty with flour and eggs while you're making pasta with an Italian grandmother and her granddaughter, instead of the traditional selfie with the fake stuffed wild boar head in front of a shop selling salumi, mass-produced far from here!
The experiences I'm offering you are unique…
The course to prepare handmade pasta together with a real Italian grandmother and her granddaughter, for example!
And you won't only watch!
You'll get your hands dirty too!!
The mix of eggs and flour will stick to your fingers as it happened to me the first time I tried to with my grandma.
I still remember it: what a disaster!!
I have been working non-stop for 5 years to create a team of local experts to plan successful holidays
Helping +1057 people to choose and plan their "Oscar Experience" 
My competitors offer you only "a roof and a bed"
Surfing the net you can really find super deals at giveaway prices and you will hardly miss the opportunity to grab them!
It's such a favorable offer that you would be a fool to miss it!
But when you reach your destination, instead of the villa with swimming pool you will stay in a sleazy place, similar to the hut in "Cast Away", with such an uncomfortable bed that you'd better sleep on the floor in a sleeping bag!
And the swimming pool? A pond with greenish water and croaking frogs.
At best… your holiday package turns out to be a "stock offer" and you will visit crowded and noisy places, full of tourists at any time.
The most common suggestions you will be given: 
The Holiday I'm offering you is more than the same "OLD" Journey! 
It is An Immersive Stay to experience local culture and unconventional destinations and  to Feel Like a Local not only a tourist
First I have searched for and found true authentic experiences, then I have personally selected 3 villas with swimming pool in quiet and lovely locations on the border between Umbria and Tuscany.
They have been restored recently, properly equipped to let you feel like at home away from home.
(Sorry if the internet connection might be sometimes slow!) 
If you look away from your screen and out of your window, there it is! 
The view of the green Umbrian hills with their olive groves and vineyards: something unexpected and incomparable.
I have welcomed and planned holidays for famous international stars like Meryl Streep and Sam Neill, therefore you can't absolutely compare the low cost offers on the web to an "Oscar Experience Holiday"!
First my competitors usually offer standard packages and then the premium or deluxe ones at higher prices.
I will never suggest a standard package; my cheapest offer is a premium one though, because nothing can be considered as standard in an "Oscar Experience Holiday"!
If you book one of my holidays, you will be treated like a star!
Obviously, I hope you won't expect to pay the ridiculously low prices requested by the other agencies that offer you a hut and a sleeping bag to sleep in!
I just want satisfied guests and I'm so sure I can do it that I will never try to persuade someone that my villas are right for all the people and situations, because it's not true!
Therefore, if you are looking for a low cost holiday, I'm sorry! My offer is not right for you!
I have only 3 villas available, not hundreds as many rental agencies have, so my guest's complete satisfaction is essential.
If other big competitors aim at renting any house only to get their commission and a dissatisfied client is not a problem for them,
I can't do it!
You won't find the same attention to guest's needs with any other competitors.
So… 
Discover the Best Oscar Experience Holiday Tailored to Your Needs
Click the picture below and Pick the Type of Experience that Best Suits For You
I'm sure you will LOVE what you're going to discover….
Talk soon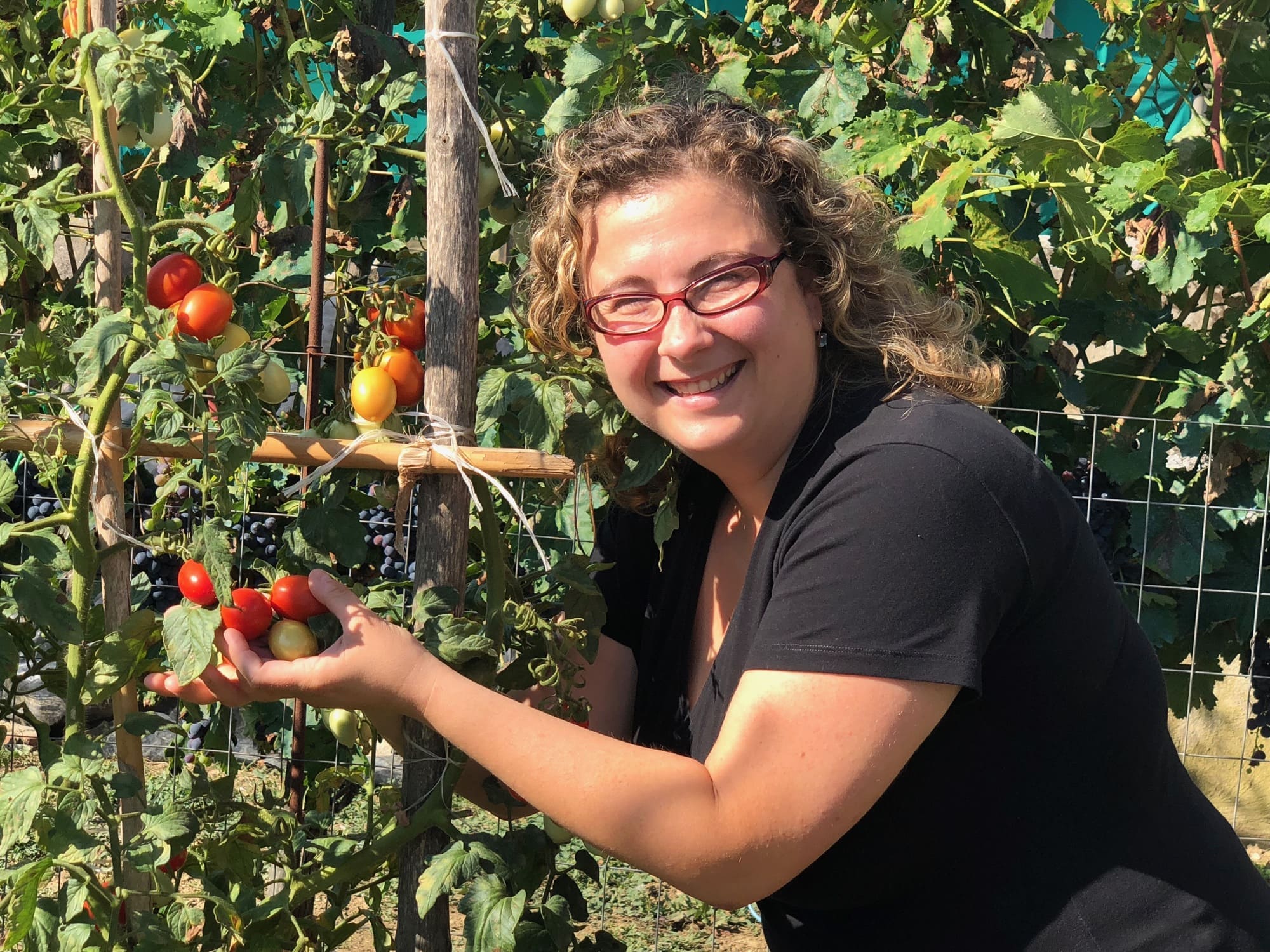 Daniela Bucchi Founder of Your Holidays in Umbria
I am a travel agent specialized in Luxury Experiences in Umbria. I have welcomed and planned holidays for famous international stars like Meryl Streep and Sam Neill.