thank you1
 QUIZ RESULT
"Discover How To feel 
'Home Away From Home'
 on Your Next Trip….

In a Place Where
You Can Relax and Taste Local Food and Wines
…EVEN IF you have never been to Italy before…
…and get your Dream Holidays
Summer Season is around the corner!
…IF you are looking for a relaxing, get-away-from-it-all holiday,
away from the hustle and bustle of the usual tourist destinations in Italy…
Then You're in the right place!
You know you want to Discover Italy….
…but you don't know exactly your itinerary and the exact destination
So  if you want to feel 'home away from home' on your next trip – in
a place where you can relax and taste local food and wines…
a VACATION RENTAL is for you.
Surfing the net for hours, you feel tired and confused
and don't know where to go or what to book exactly…
…but time is running out!
offers for flights are expiring and so you have to decide quickly…
…and you start worrying.
Too many offers to make your choice!
If you feel this way, don't worry!!
You are not the only one!
The 90% of the people feels like you…
…I have felt the same, too!!
According to your replies, I am sure that your ideal holiday is the
"DonaldDuck Holiday".
I mean, you are looking for a relaxing holiday to feel 'home away from home':
You would like to meet a discreet local destination guide,
to discover the best restaurants and wineries,
the tasty food you can't absolutely miss,
the local markets…
and to help you and satisfy all your curiosities…
WOW!!! It's the holiday you have been dreaming about, isn't it?
This is why I want to invite you to visit Umbria
Umbria is the new Tuscany!!!
Less expensive and less touristy than Tuscany, it is famous for its hill towns, countryside and art.
Umbria is a great vacation destination and has many good vacation rentals.
But the best areas in Umbria are unknown to the 90% of tourists,
SO…
Why don't you book a discovery call with me?
…and get your Dream Holidays
It is FREE and without obligation, it
will take you 30/40 minutes.
We will have a friendly chat and you will discover how to plan a unique holiday
thanks to my Feeling Travel Method
and what you can MISS if you don't book your next holiday in Umbria…
It will be a pleasure to answer your questions, satisfy your curiosities or doubts
and let you discover a hidden and unknown land.
After the call, you will have 2 opportunities:
1. to grab my offer within a week from the call (saving almost half the money)
and book the most suitable flight …. The rest is up to me
2. to thank me and look for your ideal holiday anywhere else,
so you'll let someone else grab the incredible opportunity I'm offering.
In addition to the discount you will get these EXCLUSIVE BONUS,
over €2500,00 worth, completely FREE
Private Chef​
Over €2000,00 worth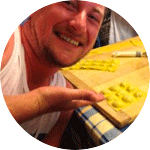 Pasta Cooking Class
Over €300,00 worth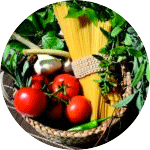 Rich Welcome Pack
Over €100,00 worth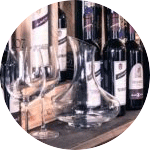 Initial supply of wines
Over €200,00 worth
…and get your Dream Holidays
Just Have a Look at My Guests' Reviews:
UNFORGETTABLE EXPERIENCE
We have used Daniela's services for the past four weeks, organising our villa through her and honey tasting, hiking, horse riding and cookery lessons. From start to finish, Daniela has been an absolute pleasure to deal with. she knows her area and local community very well. She is passionate about what she does and strives for excellence. We have come away having gained a friend. We recommend without hesitation, she is a gem.
WONDERFUL HOLIDAY
If you're looking for a way to explore the beauty of Italian countryside this villa is a must. Daniela you were beyond amazing. From the first moment I inquired about the villa to the time it was for us to say farewell. I truly felt that I was interacting with a friend the whole time. You went out of your way to help not only me but all my friends feel at home. Thank you so much.
I Want to Offer You Something Truly Special: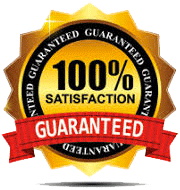 If you have to cancel your reservation,
I'll refund the 70% of the rental price, up to 30 days prior to the arrival date.
No explanations requested, just send me the directions to have your money back.
You won't lose the 30% of rental price,
you can use it for another holiday at any time of the year and it won't expire,
EVEN IF you decide to book within two years, you can discount that 30% off your holiday

As you
can
see… I'll run all the risks, NOT YOU!
…and get your Dream Holidays
I'm Daniela Bucchi, Founder and CEO of  "Your Holidays in Umbria"
I have been working in the tourism trade for more than 15 years, helping +1.000 people to choose and plan every type of holiday
I have been working non-stop for 5 years to plan a successful holiday and at last I found out…
The KEY to Create a Holiday Unique of Its Kind:
The Feeling Travel Method
The Feeling Travel Method is more than the same "OLD" Journey!
It is full immersion experience into the local culture and into unconventional destinations,
AND
to be a Temporary Citizen not ONLY a tourist
Book now your free discovery call and you will have:
BONUS #1  Private chef every evening,
BONUS #2  A pasta cooking class,
BONUS #3  Rich welcome pack with local organic products  
BONUS #4  Initial supply of wines and drinks
..and get your Dream Holidays
Post Scriptum
Maybe you are wondering whether my holiday is the right one for you or not.
Let me ask you a simple question:
How many times have you booked a holiday sight unseen, running many risks?
Talking on the phone for 30/40 minutes you will KNOW if my offer is perfect for you or not.
I want you to consider this:
Is it better to have a 30 minutes' chat or to book sight unseen?

It's up to you!
Whatever you decide to do…. I hope you will find your ideal holiday.
Daniela Bucchi
Founder and CEO of Your Holidays in Umbria
…and get your Dream Holidays
Grab The Chance! Be Part of Italian Life
BYE BYE